Geneious Prime 2021.2版最新更新
推出 Geneious Prime 2021.2!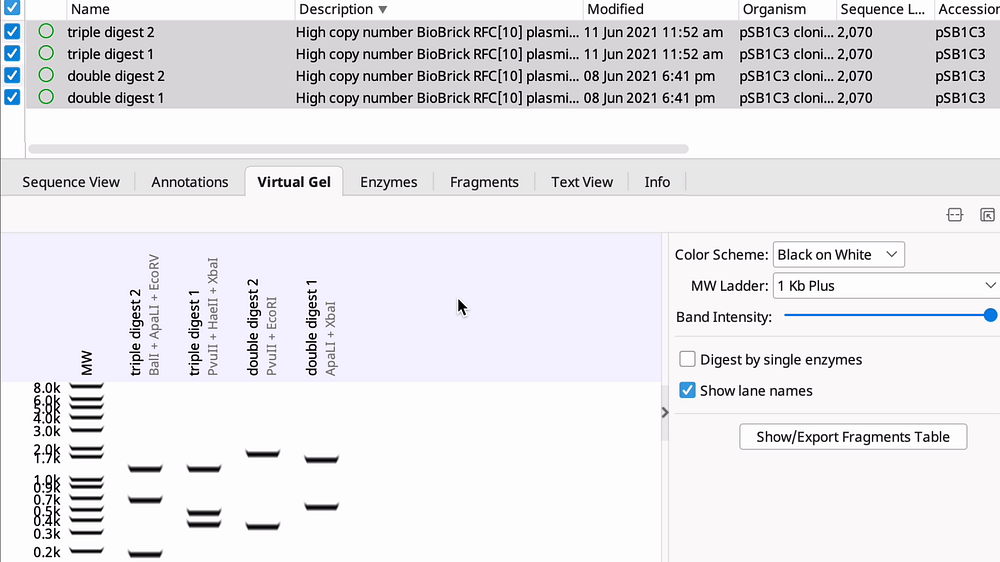 Virtual gel改进 (2021.2)
通过在lane标题中显示限制酶轻松查看多个序列,并快速访问可导出的片段列表.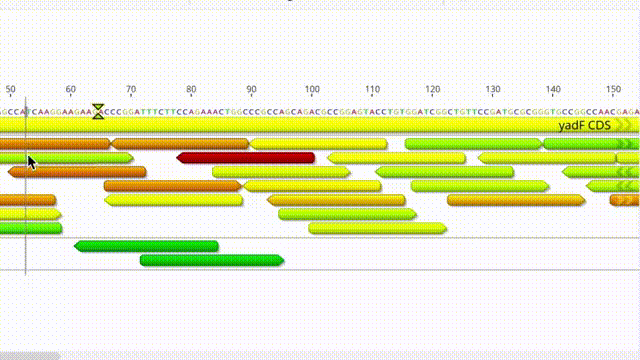 查看 CRISPR 切割位点 (2021.2)
轻松查看和比较引导 RNA 之间的 CRISPR 切割位点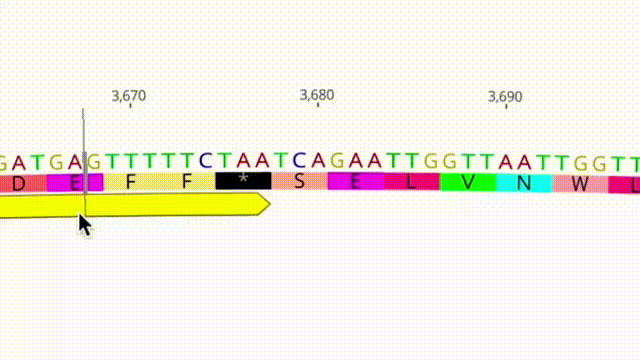 查看无效的 CDS 注释 (2021.2)
通过使用过早终止密码子快速确定 CDS 注释来改进您的克隆工作流程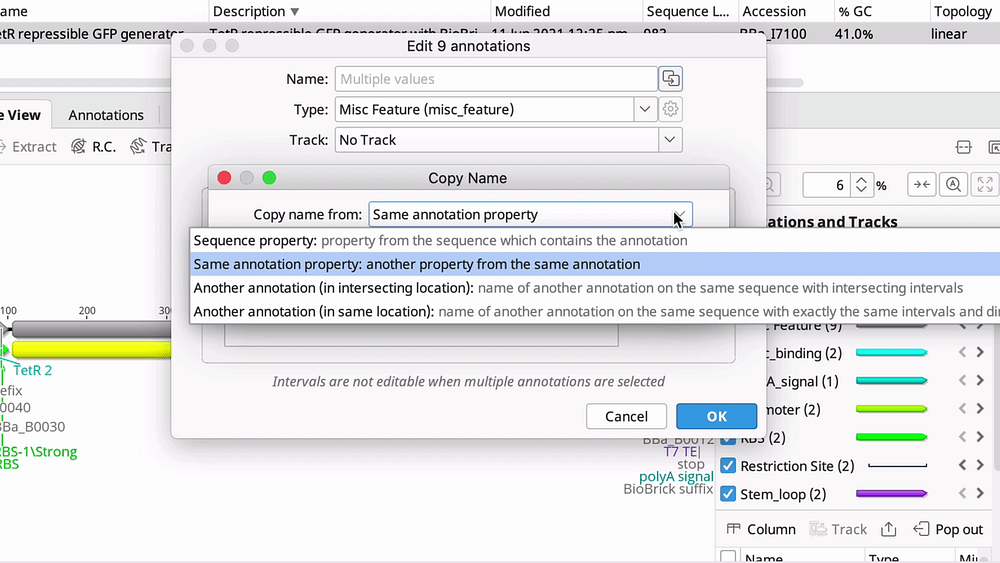 批量编辑注解 (2021.2)
通过从其他注释、序列或文档复制属性,快速批量添加或编辑注释
Amino acid numbering (2021.1)
Live numbering can now be shown alongside the translated amino acids on nucleotide sequences.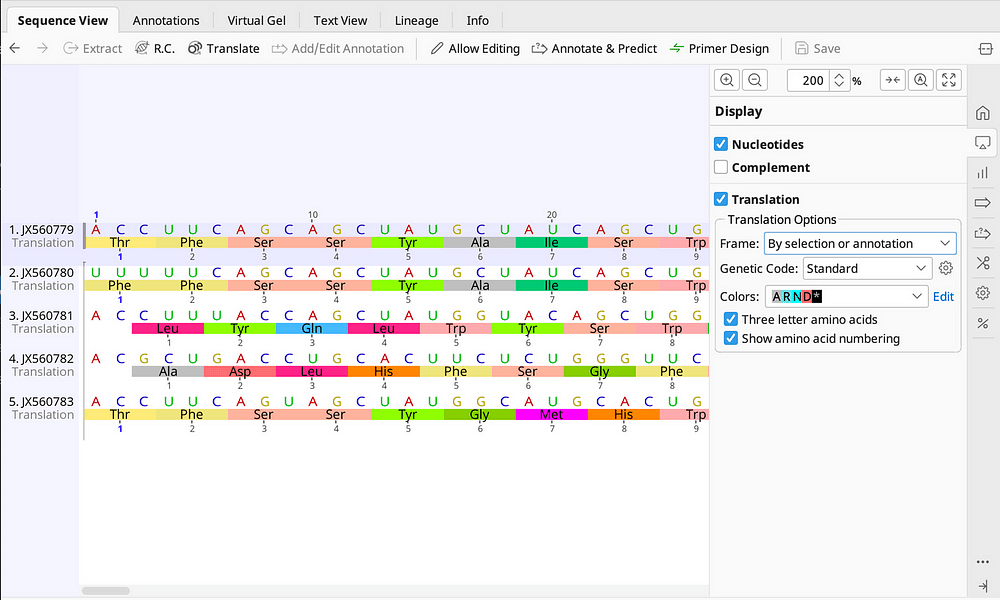 New filter interface (2021.1)
Locate documents quickly in any table with the new filter button added to the status bar
Adjustable sequence selection (2021.1)
Adjust either end of the selected region in the Sequence View by dragging.
Geneious Prime gets a new look
Enjoy the new look and feel of Geneious Prime with an updated design, including new icons and font.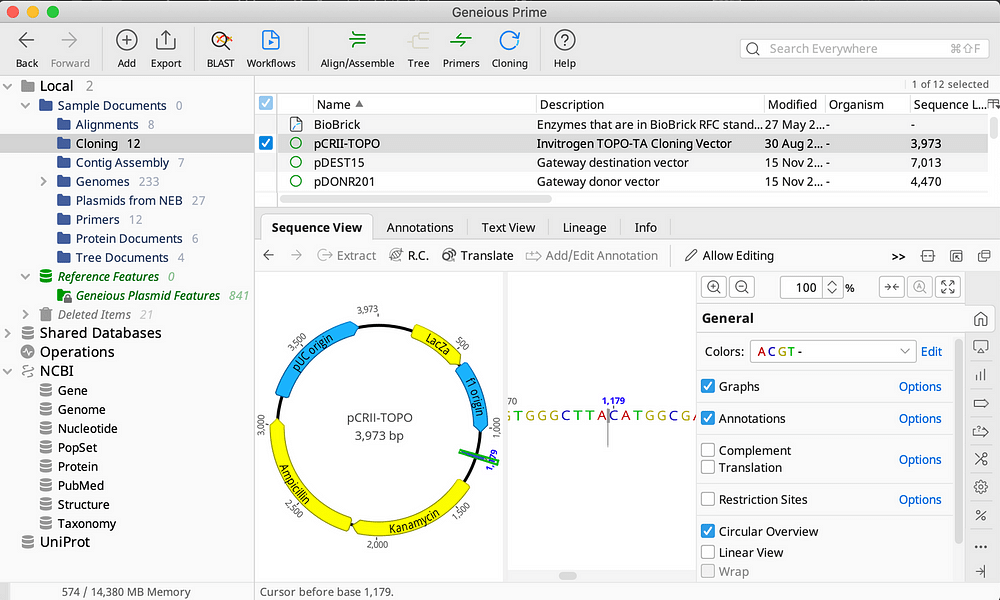 New CRISPR on-target scoring method
Confidently design your guide RNAs using the Doench et al. 2016 CRISPR on-target scoring algorithm.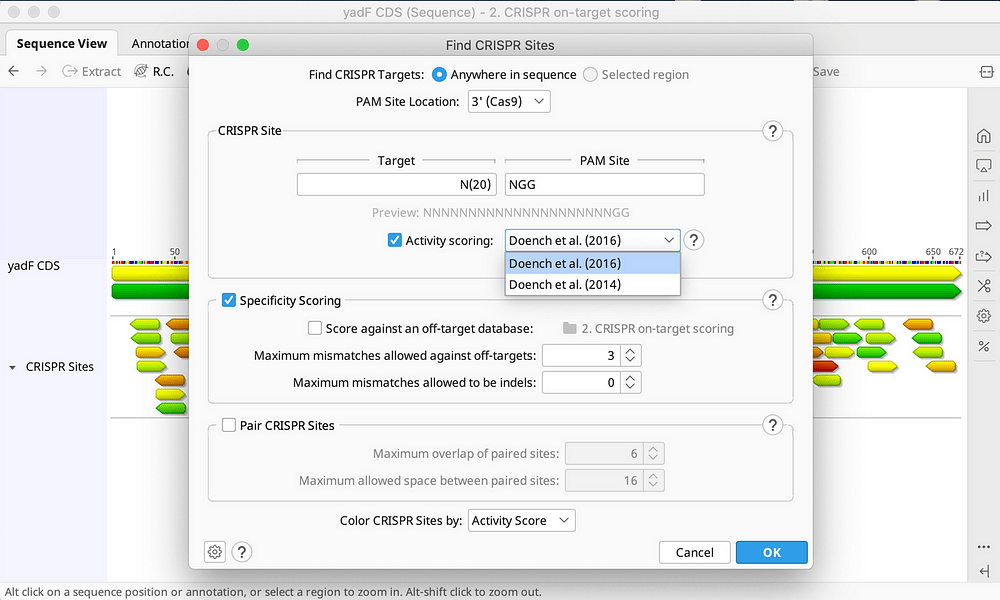 Highlighted methylation sites for restriction enzymes
Quickly visualize restriction sites affected by Dam, Dcm and EcoKI methylation.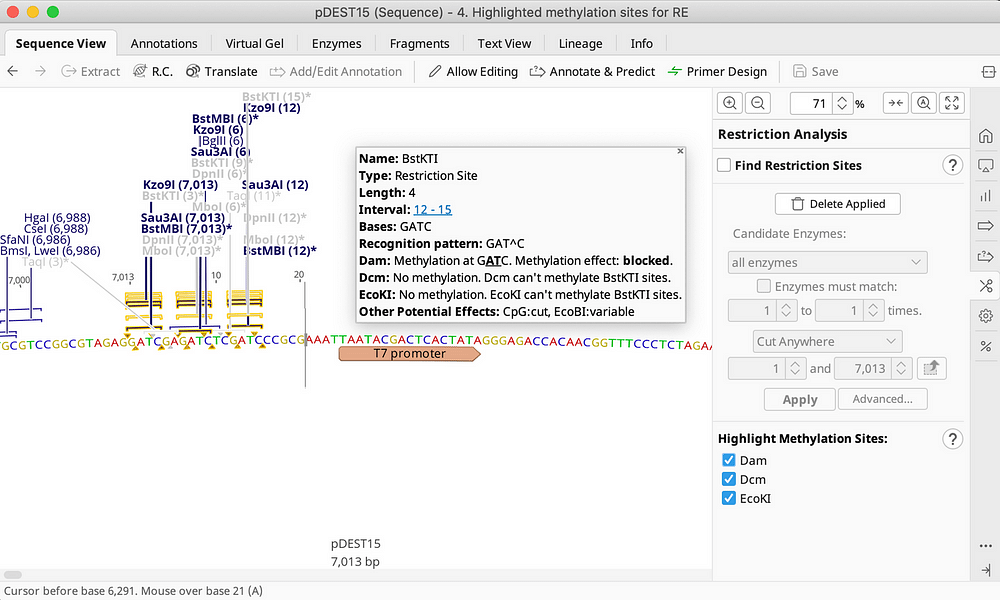 Many other small improvements
View the A[280] correction factor on your protein and nucleotide translation statistics (2021.1)
Improved workflow tools (2021.1)
Accessible sequence viewer statistics
Easily shareable documents
Streamlined updating experience
Improved Vector NTI / GenBank imports
Added new genetic codes available on the NCBI list
And more….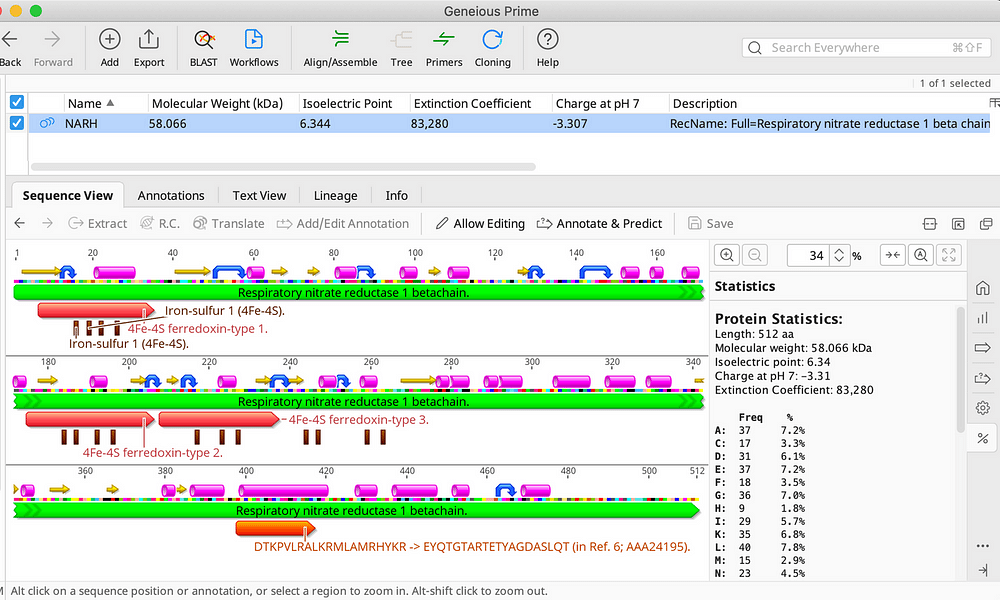 CALL or EMAIL

有关订购Geneious软件的更多信息,请联系我们的产品销售代表:

400-621-1085(606分机)
021-50391087


或点击下面的图片,在线提交购买咨询信息