BayesiaLab 10
用于研究,分析和推理的贝叶斯网络人工智能的领先桌面软件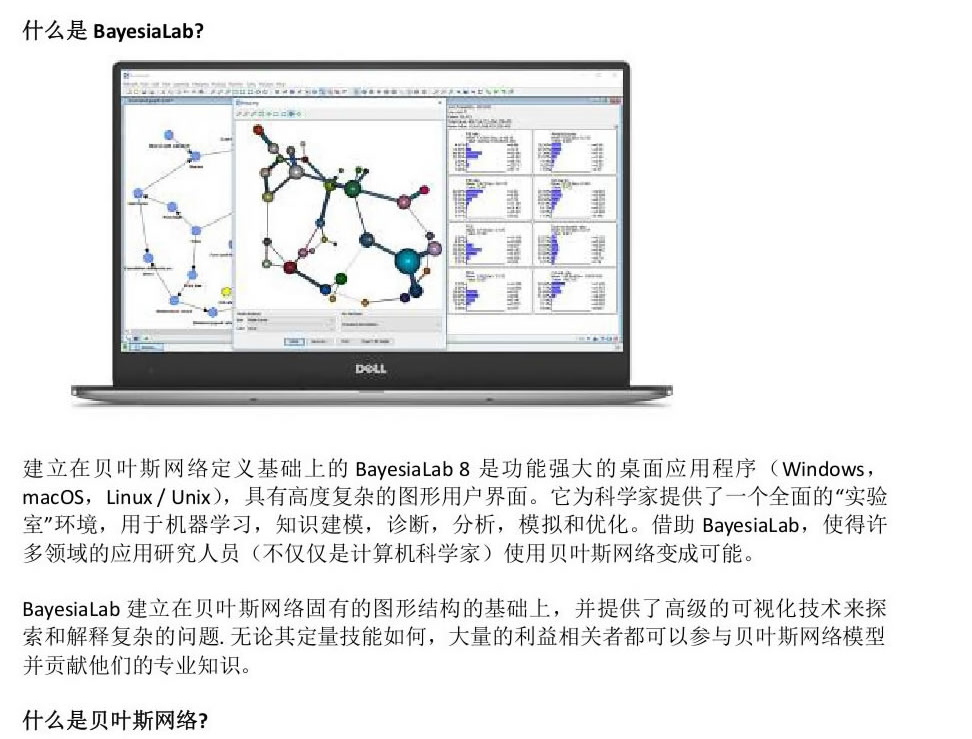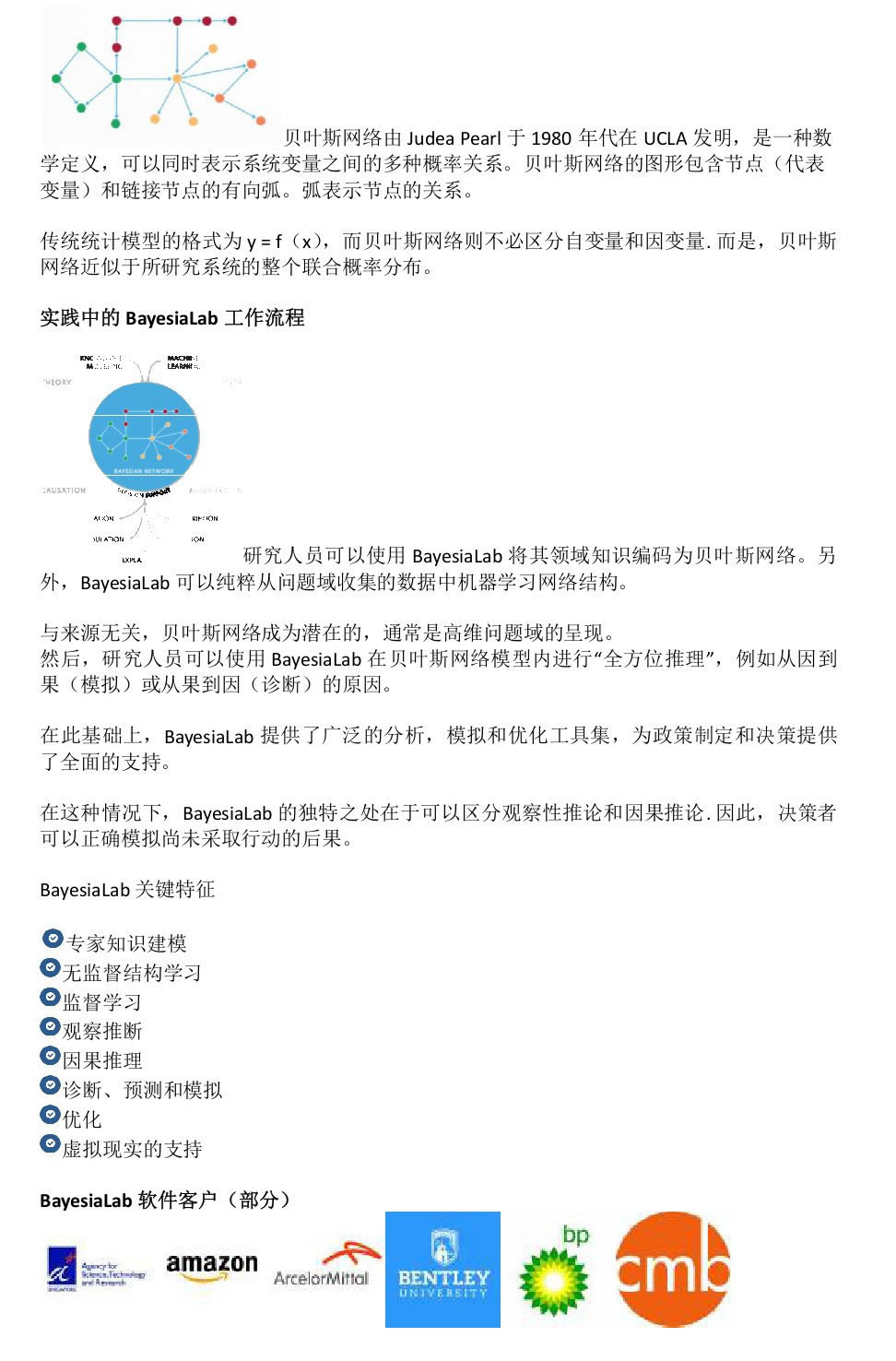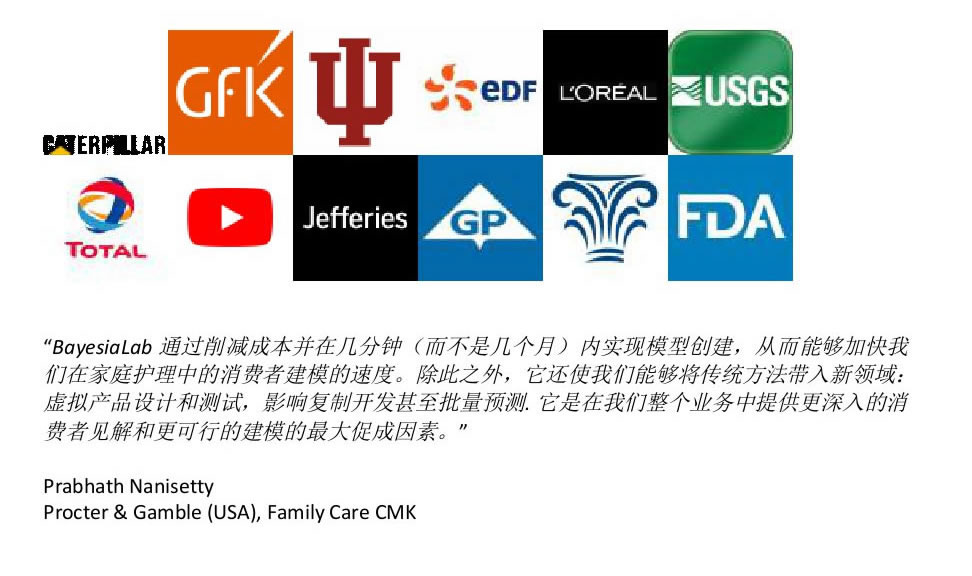 什么是BayesiaLab?

Built on the foundation of the Bayesian network formalism, BayesiaLab 9 is a powerful desktop application (Windows, macOS, Linux/Unix) with a highly sophisticated graphical user interface. It provides scientists a comprehensive "lab" environment for machine learning, knowledge modeling, diagnosis, analysis, simulation, and optimization. With BayesiaLab, it has become feasible for applied researchers in many fields, rather than just computer scientists, to take advantage of the Bayesian network formalism.
BayesiaLab builds upon the inherently graphical structure of Bayesian networks and provides highly advanced visualization techniques to explore and explain complex problems. As a result, a broad range of stakeholders, regardless of their quantitative skill, can engage with a Bayesian network model and contribute their expertise.
什么是贝叶斯网络?
Invented by Judea Pearl in the 1980s at UCLA, Bayesian networks are a mathematical formalism that can simultaneously represent a multitude of probabilistic relationships between variables in a system. The graph of a Bayesian network contains nodes (representing variables) and directed arcs that link the nodes. The arcs represent the relationships of the nodes.
Whereas traditional statistical models are of the form y=f(x), Bayesian networks do not have to distinguish between independent and dependent variables. Rather, a Bayesian network approximates the entire joint probability distribution of the system under study.
Key Features of BayesiaLab
Expert Knowledge Modeling
Unsupervised Structural Learning
Supervised Learning
Observational Inference
Causal Inference
Diagnosis, Prediction, and Simulation
Optimization
Virtual Reality Support
Expert Knowledge Modeling
Unsupervised Structural Learning
Supervised Learning
Observational Inference
Causal Inference
Diagnosis, Prediction, and Simulation
Optimization
Virtual Reality Support
Expert Knowledge Modeling
Unsupervised Structural Learning
Supervised Learning
Observational Inference
Causal Inference
Diagnosis, Prediction, and Simulation
Optimization
Virtual Reality Support
CALL or EMAIL

有关订购BayesiaLab软件的更多信息,请联系产品销售:

400-621-1085
021-50391087


或点击下面的图片,在线提交购买咨询信息