Voxler是用于三维可视化和体积地质数据的完整软件解决方案。该程序以高速,高分辨率的3D图像和图像的形式创建地理空间数据,GIS,屈曲数据和云点的组合。使用此应用程序,您可以轻松地以各种格式导入数据,并创建有趣的3D模型以可视化数据。Voxler是3d建模领域的领导者,可视化地理空间数据和3D地图。该软件接收二维和三维原始数据,并为工程师和研究人员提供解释和决策的简单界面。简单的用户界面该软件允许您在3D空间中快速组合,可视化和测试数据。Voxler与不同数据格式的兼容性使其可以使用不同的数据模型。到目前为止,3D可视化从未如此集成,您可以过滤掉分散和超出范围的数据,或者复制或删除所需的数据,并以交互方式将所有这些数据集中在一起。Voxler是一个三维科学可视化程序,主要面向体积渲染和三维数据显示。 虽然重点是三维体积,但Voxler还可以利用二维网格,包括DEM文件,图像和散点数据。 Voxler可以显示流线,矢量图,等高线图,等值面,图像切片,三维散点图,直接体绘制,3D块,井迹等。 计算模块包括三维网格,重采样,多个网格操作和图像处理。
Visualize Data
Model data with striking clarity in every dimension. With Voxler's extensive 3D modeling tools, it is easy to visualize multi-component data for geologic and geophysical models, contamination plumes, LiDAR point cloud, borehole models, or ore body deposit models. Distinguish areas of interest, highlight important information, and easily communicate your newfound knowledge to stakeholders in three dimensions.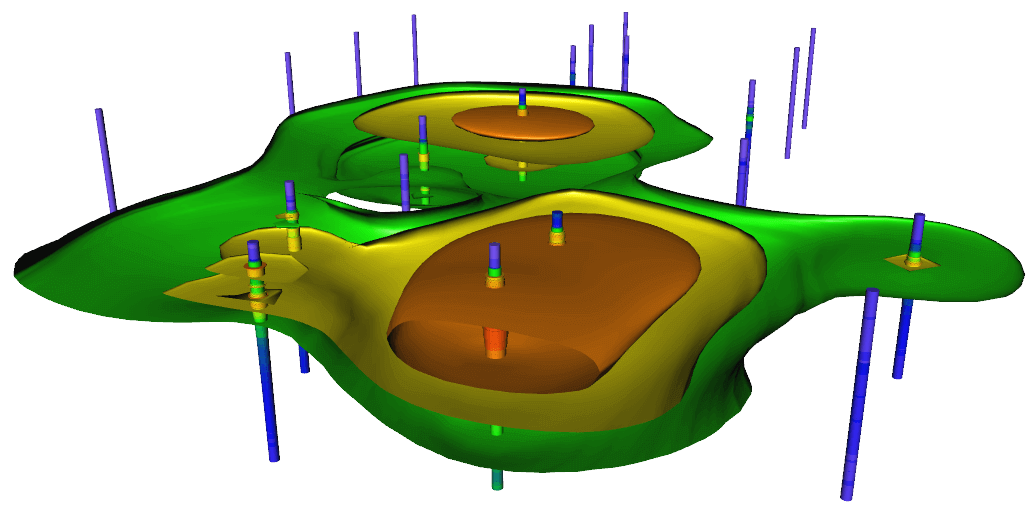 Analyze Data
Explore the depths of your data. A wealth of information at your fingertips waiting to be discovered. View your Voxler model from any angle to pinpoint anomalies and discern patterns and trends. Use Voxler's extensive analysis tools to discover new business opportunities for you and your clients. Discover the value of your data with Voxler.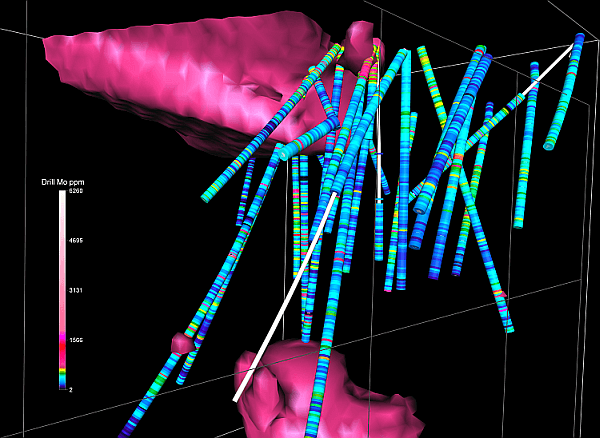 Communicate Results
Communicate your results with confidence and ease. Voxler's powerful modeling abilities facilitate complete and thorough understanding of data, regardless of complexity. Clearly communicate your message to clients, stakeholders, and coworkers with Voxler.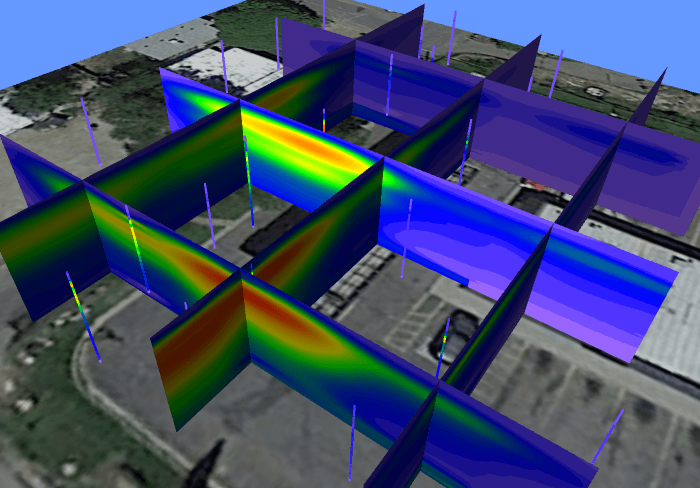 Trusted Solution
Voxler is an industry-trusted solution for many scientist and engineers across the globe. Experience Voxler for yourself and see why so many people trust Voxler to display their data.
Who should use Voxler
Environmental professionals analyzing groundwater and soil contaminant sites
Geoscientists studying 3D seismic and microsiesmic data
GIS professionals needing to display data in true 3D space
Geotechnicians modeling CPT or GPR data
Meteorologists compiling atmospheric studies
Biologists conducting organism sampling
Oceanologists evaluating water temperature, contaminants, and salinity surveys
Seismologists modeling velocity
Anyone viewing the distribution of 3D data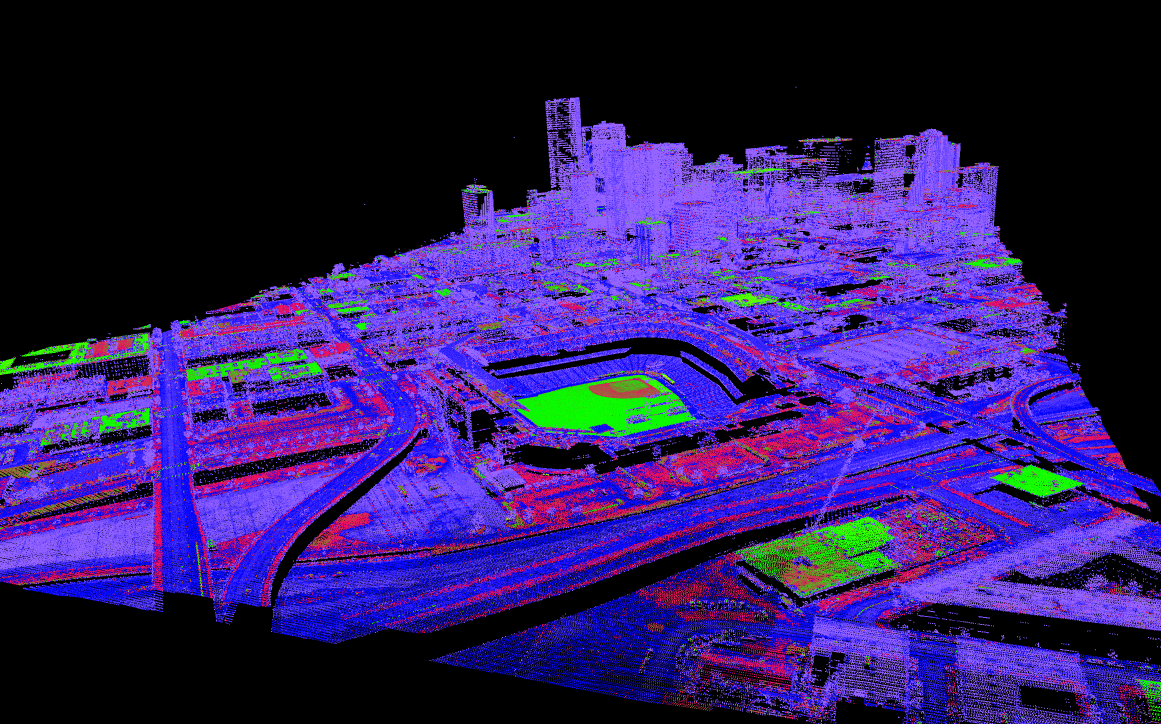 系统需求
Windows Vista, 7, 8 (excluding RT), 10 or higher
32-bit and 64-bit operation system support
1024x768 or higher monitor resolution with minimum 16-bit color depth
At least 500 MB free hard disk space
At least 512 MB RAM
CALL or EMAIL

有关订购Voxler软件的更多信息,请联系我们的产品销售代表:

400-621-1085(赵先生 606分机)
021-50391087


或点击下面的图片,在线提交购买咨询信息